For decades, big menstrual care brands have lured consumers into paying high prices for harmful, single use menstrual care. One company is changing that.
JUNE's co-founders experienced this frustrating cycle first-hand. They saw an opportunity to fix menstrual care by starting JUNE, now known for making high-quality reusable menstrual cups and offering them at a cost—just $6.

These are the top 7 reasons why menstruators are switching to the June Cup. 
1. HONEST PRICING, NO MARKUP
While other menstrual cup brands charge $30-40 for their products, JUNE is selling at cost for only $6. They believe in the importance of access to affordable menstrual care.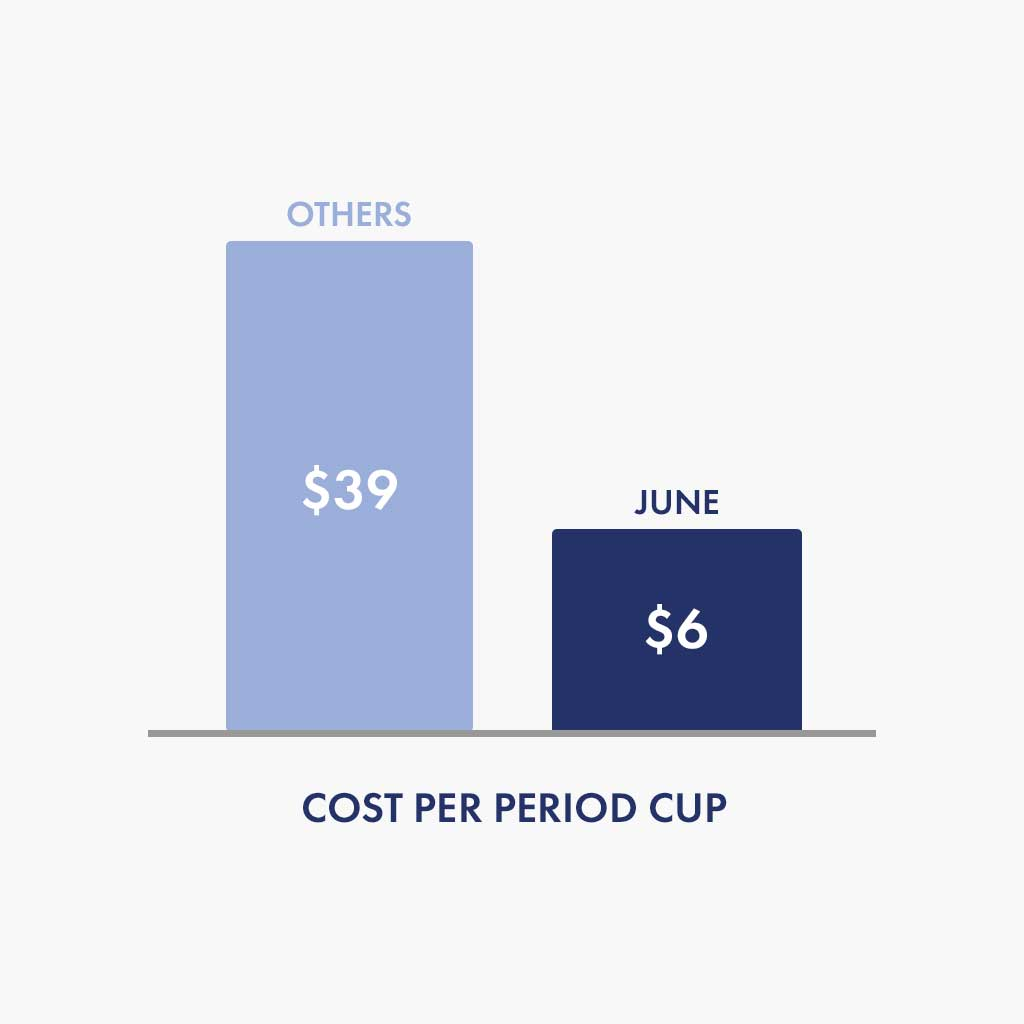 2. 12-HRS LEAK FREE PROTECTION
Besides the risk of toxic shock syndrome, pads and tampons will leak after just a few hours. The June Cup remains inserted for up to 12 hours, can be worn overnight and provides comfortable, long-lasting protection.
3. FREE OF CHEMICALS & TOXINS
If you have been experiencing discomfort from pads or tampons, your body is telling you something. Various chemicals, dyes, and bleach in traditional menstrual care are irritating and harmful! The June Cup allows for you to collect, not absorb menstrual flow so that you can have the happiest, healthiest vagina possible.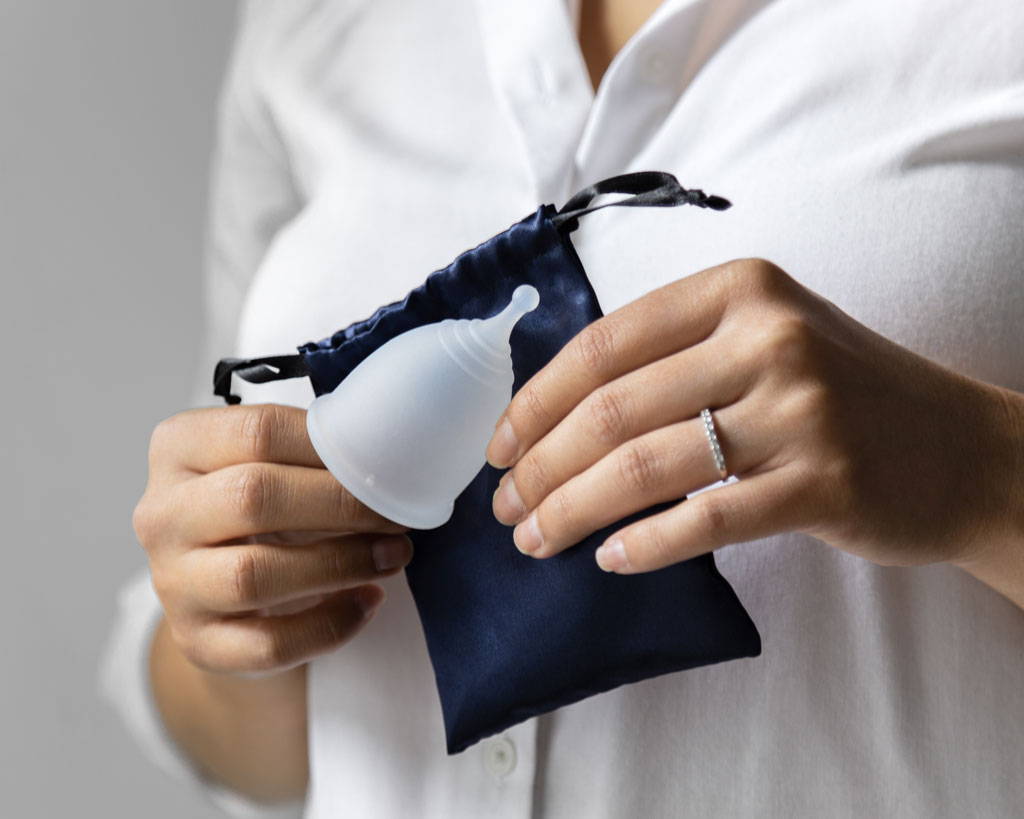 4. REUSABLE FOR UP TO 10 YEARS
Imagine a world with less waste and more convenience. The June Cup is made from medical grade silicone that last for up to 10 years with proper care. Say goodbye to toxic pads and tampons and say hello to sustainability!
Every vagina is different. That's why JUNE designed their cup with your body and comfort in mind.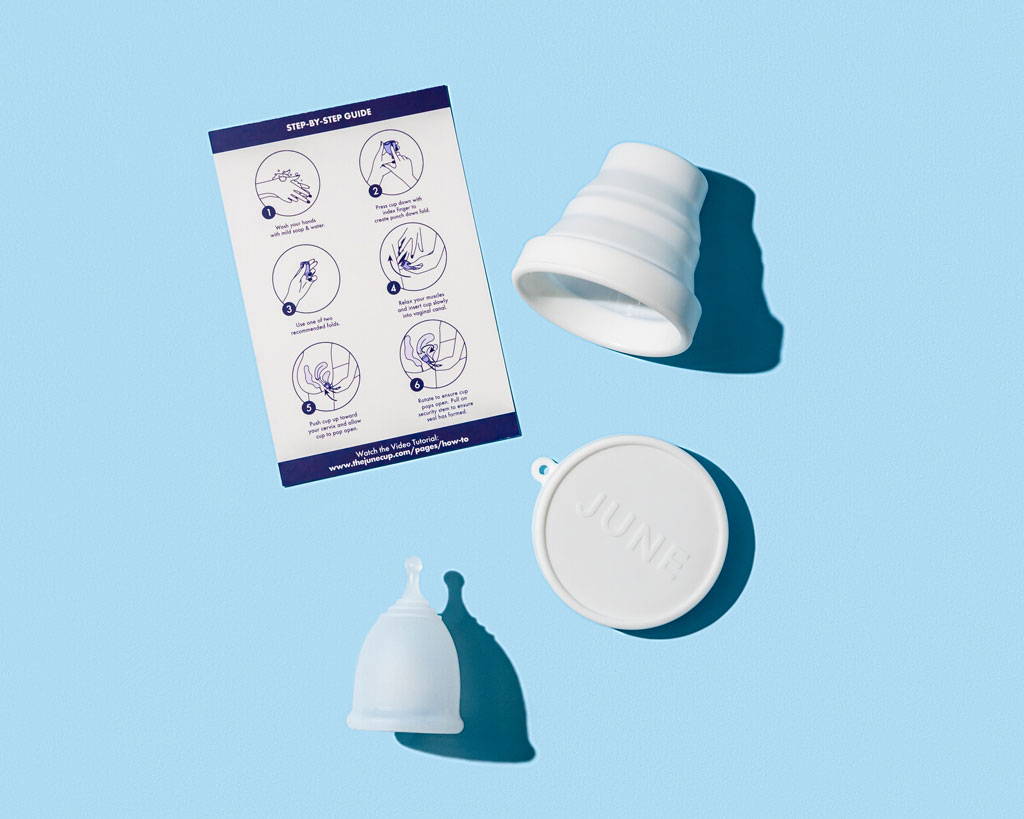 6. LOVED BY +125,000 CUSTOMERS
People love their June Cup. With a growing customer base of more than 125,000 customers and over 10,000 five-star reviews.
JUNE celebrates the beauty in diversity. No matter who you are, who you love, or where you come from, they welcome you.
Make the switch to the JUNE cup in one of three perfect sizes, and get a discrete travel bag for free. Quality is guaranteed and it's only $6.