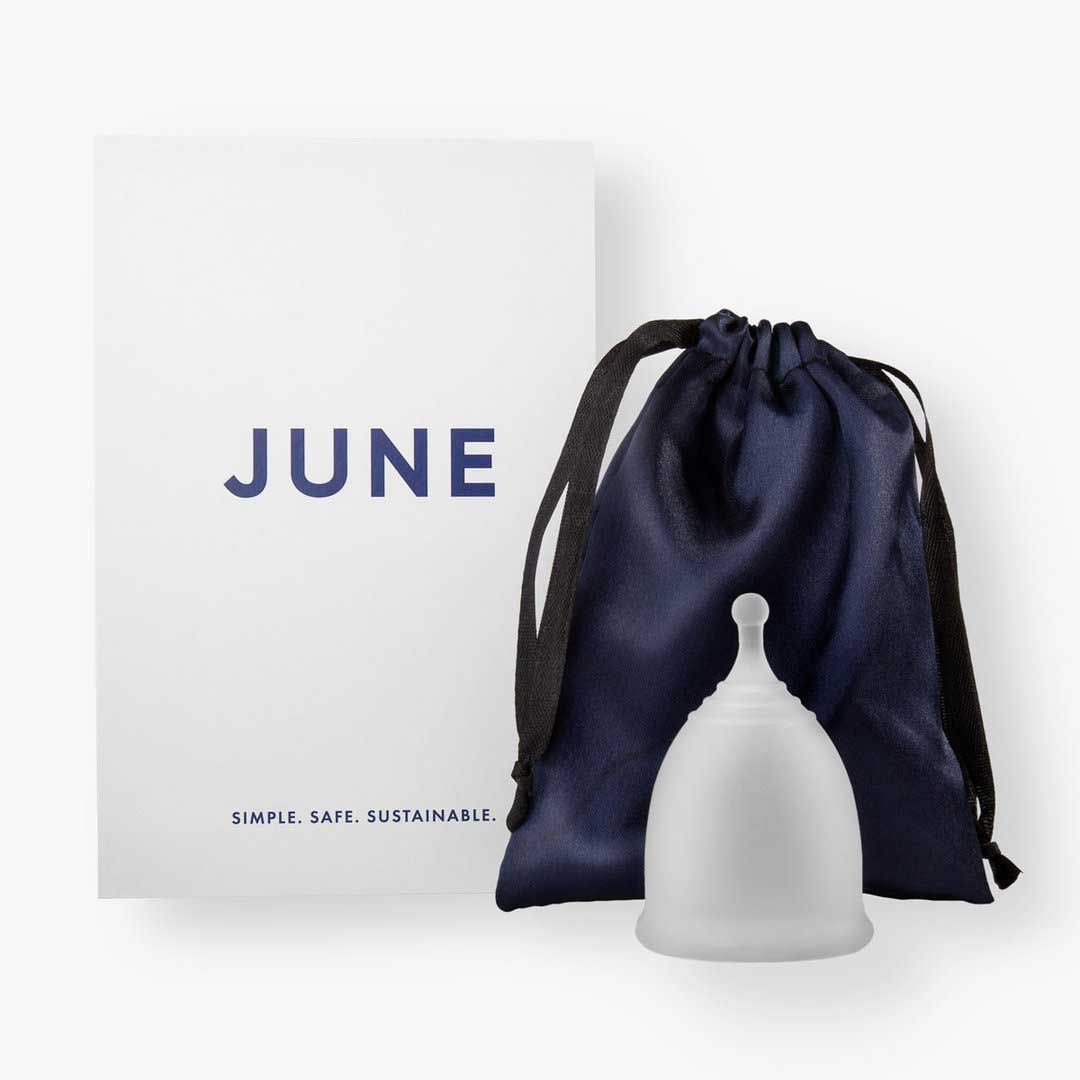 Original June Cup | $6 $̶2̶9̶ 
Everything you need for a great period:
Quality menstrual cup

Instructional pamphlet

Discreet travel bag
The June Cup is made of flexible, medical grade silicone and inserted through the vaginal canal. It sits lower than a tampon and forms a seal against the vaginal walls to collect menstrual blood instead of absorbing it. When the cup is full, empty, clean and re-insert.
- 12 hour leak free protection
- Free of chemicals and toxins
- Reusable up to 10 years
- Thousands of dollars in savings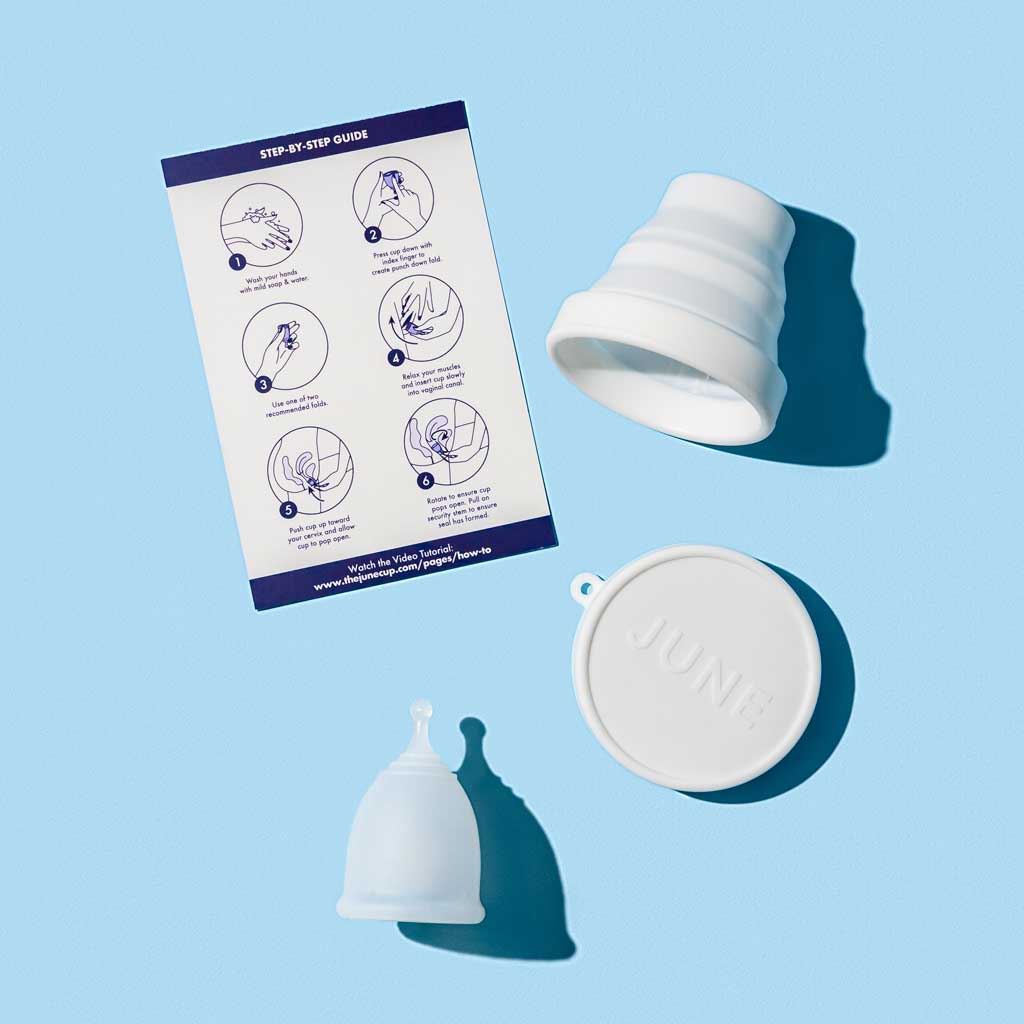 Switching to a menstrual cup can be daunting. That's why we've created a size chart and our sizing recommendations based on flow and vaginal birth history.
Small
Large

- Light to normal flow

- Heavy flow and C-section

- Given birth with vaginal delivery

- Diagnosed with Menorrhagia
Are you a teenager or petite?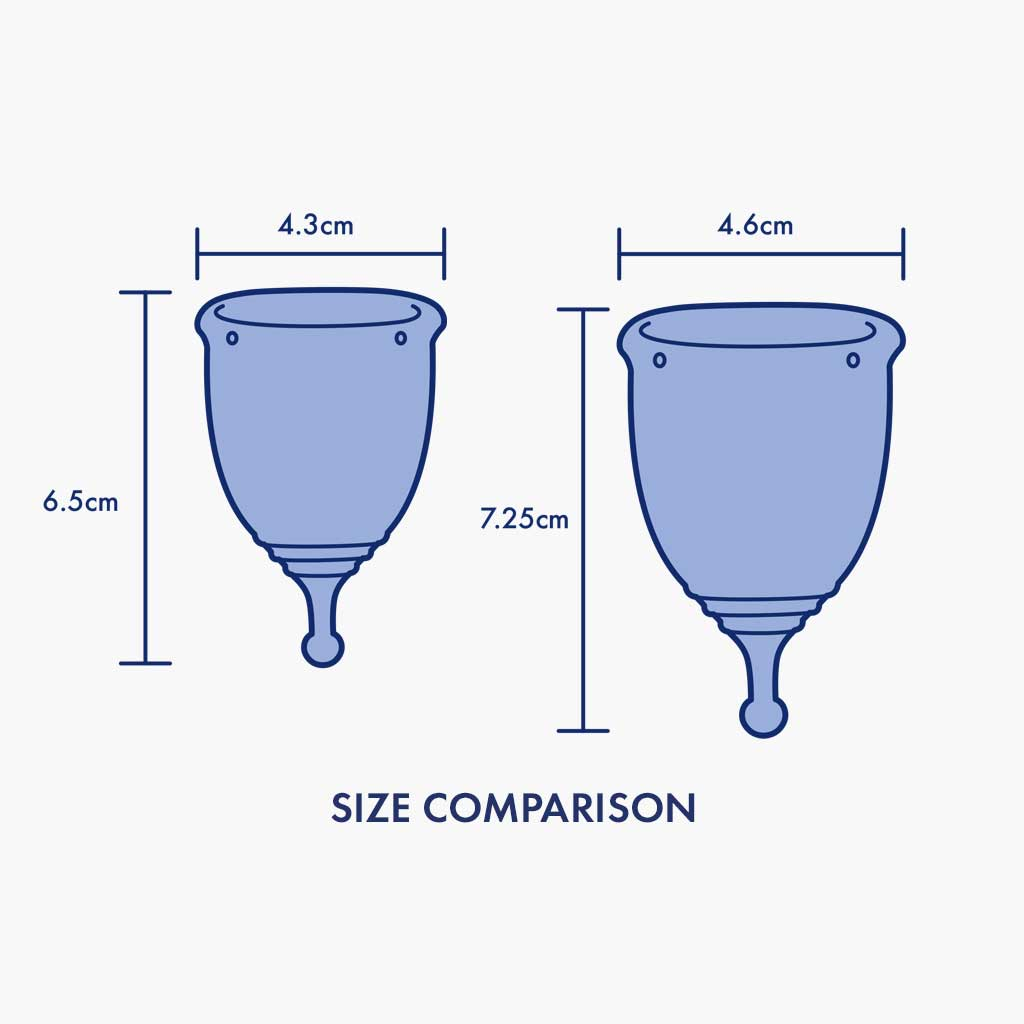 © June Co, Inc. All Rights Reserved.